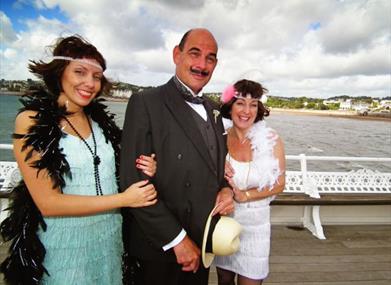 Each September, the English Riviera transforms itself into the murder mystery capital of the country, with ladies and gents in their period finery immersing themselves in tea parties, theatre, dinners on steam trains and vintage bus tours. Why? For the annual award-winning Agatha Christie Festival in honour of the Queen of Crime, who was born in Torquay on 15th September 1890.
The festival is a fabulous occasion for fans from all over the world to congregate and celebrate Dame Agatha Christie's life and times. Round every corner there is a murder mystery: on steam trains, in spooky country inns, and in rambling seaside pubs.
The Festival, having now gained charitable status, is set to become a biennial event with the 15th September being a celebration to mark Agatha Christie's Birthday.